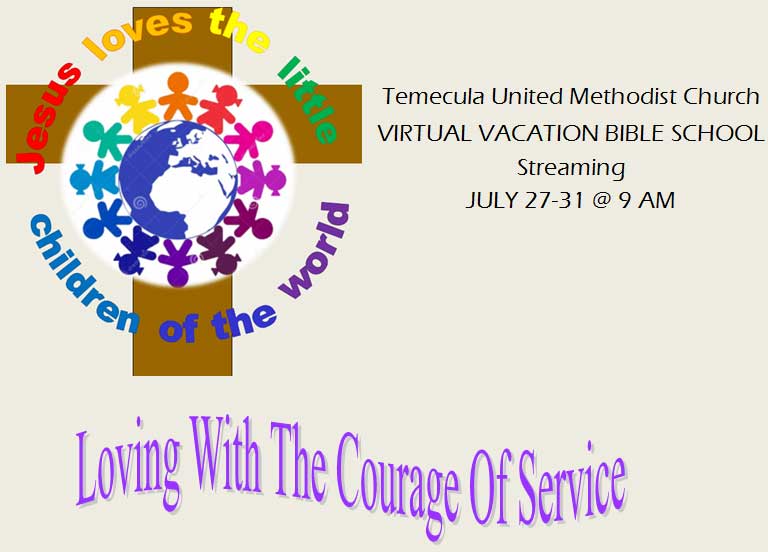 What to Expect
Due to the Covid 19 pandemic, Temecula UMC will be holding this year's VBS virtually. We will live stream our opening on Monday July 27 at 9 AM. The daily theme, stories and activities will be sent on a link to your email each day. This is an opportunity for you and your children to have the fun of doing VBS together. Contact Jeanette Frisbey at temeculavacationbibleschool@gmail.com or Pastor Rick at rick.malec@gmail.com with any questions.
Register Online Now!
Please complete the following form and click Submit to register for VBS 2020! NOTE: If you are planning to have more than one child from your family attend, please register each one separately. Thanks!